a fun and safe place for kids
This is paragraph text. Double click here to edit and add your own text.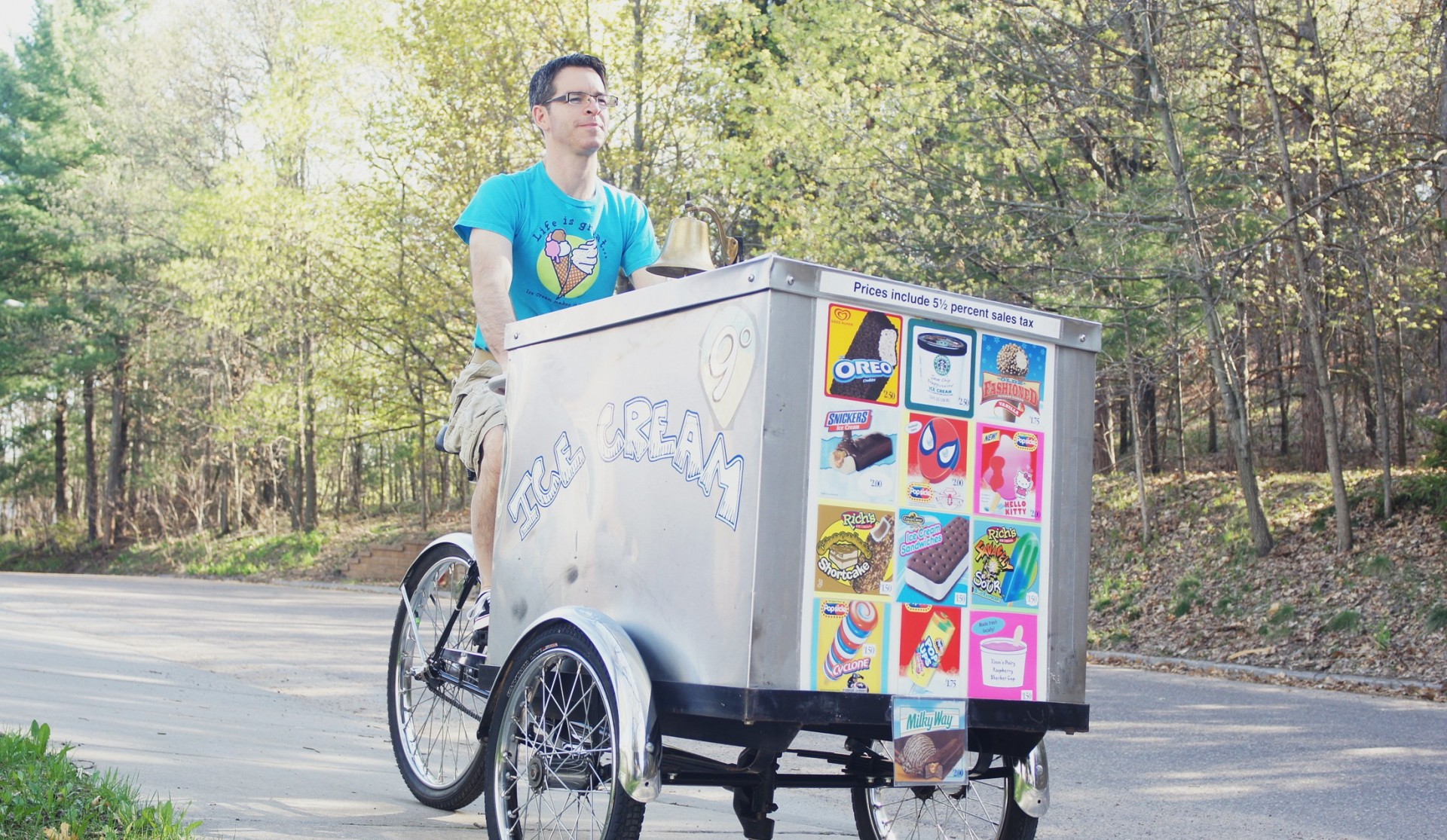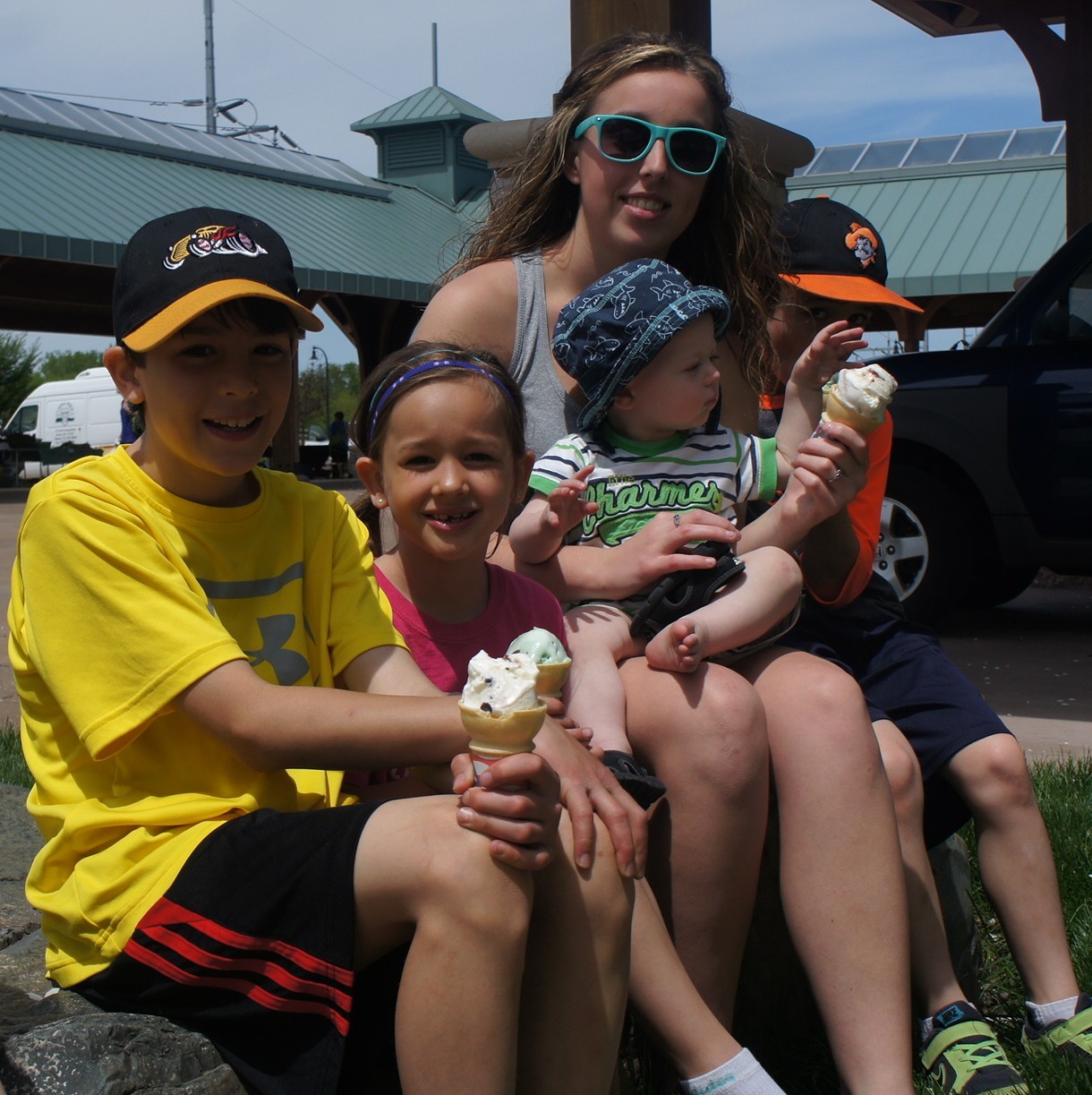 Ding Ding
Our trike plies the sidewalks
of Eau Claire
Cones & Cups
Eau Claire's exclusive source
of Olson's ice cream cones.

An Ode to Life A La Mode
After 17 awesome summers of literally pushing and pedaling ice cream around Eau Claire and surrounding communities, we got used to a life involving full-time careers with a generous portion of ice cream on top.
Running 9 Degrees on the side as a family business allowed us to spend time together as a family while putting away money in the college fund, as some of our best tippers liked to say. We also enjoyed spending time with our larger family, the people of Eau Claire and surrounding communities that supported us in ways we could not wrap our heads around at times.
People paid us for our services and proceeded to thank us for being a part of the music, food, and arts events where we served. We treasure every thank-you we received. Back at you, Eau Claire.
We're honored to have helped conceive the 2003 ordinance change that gave birth to sidewalk vending and in turn added, in some measure, to the new energy around Eau Claire's downtown. We commend the courageous organizers of the many events that now provide venues for a growing street food scene in Eau Claire. Not to mention creating events where memories have been made for an entire generation.
The college fund is now paying out dividends, and we're going to see if we remember how to relax during that magical season between when the last of the snow finally melts and when the snowflakes start to fall again.
Not one to quit cold turkey, Paul will continue to greet friends in the Third Ward on warm Wednesday evenings on his ice cream trike, as well as at a handful of events that are ice-cream-trike-friendly. He will pedal under the name Paul's Pop Cycle, and his bell will not be silenced.
And Eau Claire event-goers may still see us scooping cones as we assist our friends from Olson's Ice Cream as they take over the events we've become a part of over those 17 summers. It's good to know our customers will be in good hands for another generation.
You can follow Paul as he pedals around on Paul's Pop Cycle Facebook page.