Products
Hand-scooped ice cream cones
We are proud to be Eau Claire's exclusive source of Olson's Homaid ice cream cones. Produced in Chippewa Falls since 1944, Olson's is real, premium ice cream made in small batches. We serve up the goodness in waffle cones, cake cones, and cups.
Flavors available all summer:

Mackinac Island fudge

~ vanilla, fudge chunks & chocolate swirl



Mint chocolate chip

~ so refreshing on a hot summer day

Strawberry

~ smooth and creamy, made with lots of real berries
Flavor-of-the-week flavors:
Salted caramel swirl

~ your sweet and salty all in one

Mocha mud pie

~ Oreo cookies and a touch of coffee flavor

Chocolate chip cookie dough

~ with the good stuff well distributed

Cookies and cream

~ Oreo cookies ensconced in creamy goodness

Rum burgundy cherry

~ rich, dark cherries in a grown-up base

Cherry garden

~ coconut and maraschino cherries will take you back

Cotton candy confetti

~ an explosion of color and flavor

Blueberry cheesecake

~ Wisconsin's cows worked hard on this one

Raspberry cheesecake

~ ditto!
.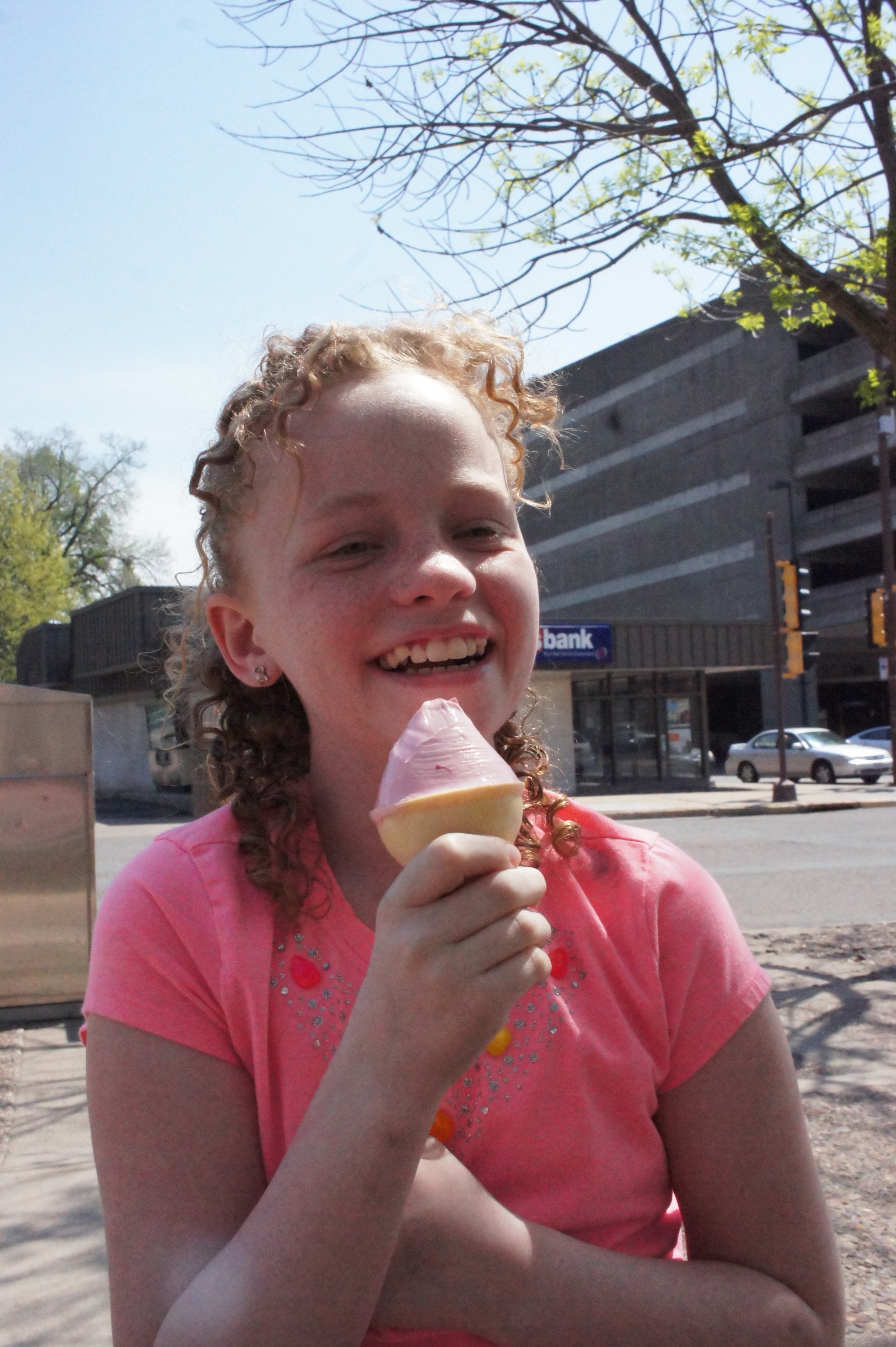 Treats in our trike
Oreo bar

Sundae cone

Cedar Crest sandwich

Cyclone

Pop-up rainbow

Spiderman popsicle

Snickers bar

Sponge Bob popsicle

Luigi's Italian Ice

Olson's grapefruit sorbet

Olson's lemon sorbet